The best kombucha starter kit? The one you make at home! You just need a few supplies to make your home brewing starter kit (and for a fraction of the cost compared to buying a premade kit).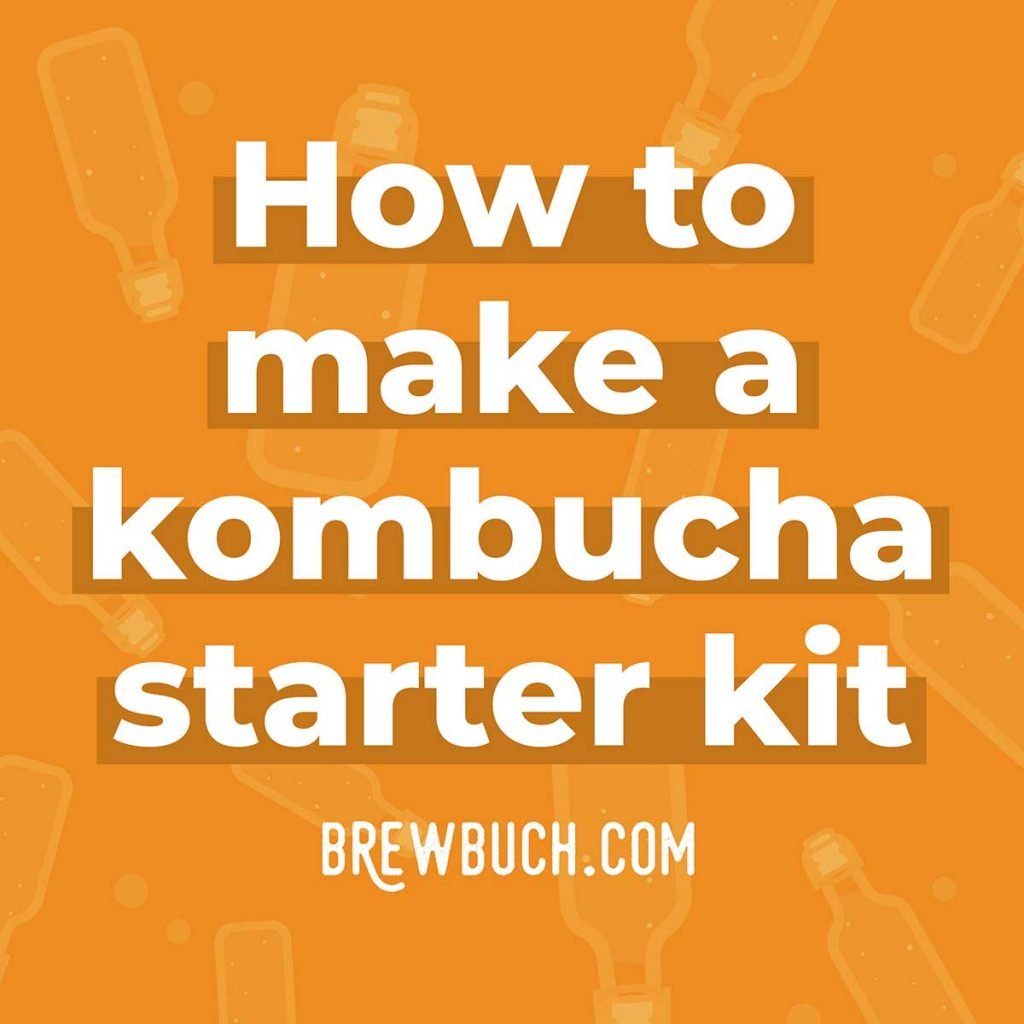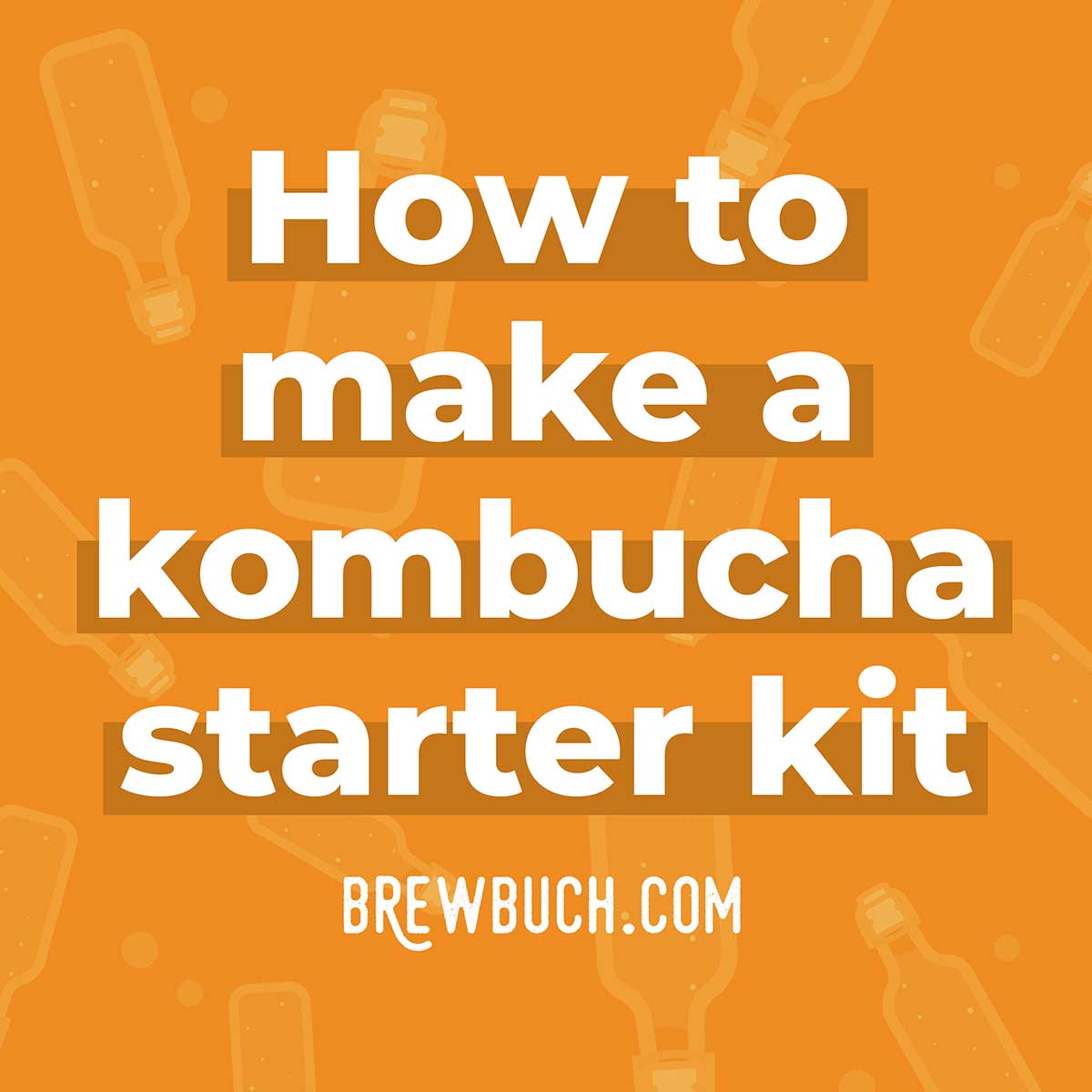 Making your own kombucha can seem daunting at first, what with all the steps and the equipment and the questions along the way. So naturally a lot of people gravitate towards buying a ready-made kombucha starter kit, thinking it will make the process easier. Well I'm here to tell you today that:
Making homemade kombucha is easy
You do not need to spend an upwards of $50 for a kombucha kit – you can make your own for a fraction of the cost!
Here is what you'll need to make your DIY kombucha starter kit. This is everything you'll need to get from SCOBY-less to fizzy fermented perfection. Want to kick it up a notch? You can find our recommended speciality tools here.
This is where you'll brew the kombucha during the first fermentation. This one comes with a fine-weave cloth and rubber bands as well, which you'll need for allowing the kombucha to breath.
You'll need a funnel to transfer the kombucha into fermentation bottles, where they will be carbonated!
Most ready-made kits don't include these bottles, but you'll need them to carbonate your kombucha in the second fermentation! These particular bottles come with convenient labels so you remember what flavors are packed inside.
I love using a small mesh strainer to strain the gooeys out before drinking. Simply hold it over your glass and pour the kombucha through!
You'll just need a basic black tea for brewing kombucha. This contains much more tea than any kit will give you (enough to keep your kombucha fermentations going for months!)
Regular or organic cane sugar both work well for kombucha!
Grow your own SCOBY from scratch with just bottle of unflavored kombucha! Look for it online or in your local health food grocery. You can also buy a SCOBY online here.
Once you're all geared up, be sure to check out this article on how to clean kombucha supplies, then start brewing!