Have extra kombucha SCOBYs that you don't need right now, but want to hold onto? Make a SCOBY hotel! Here's everything you need to know about making and maintaining your five star kombucha SCOBY hotel.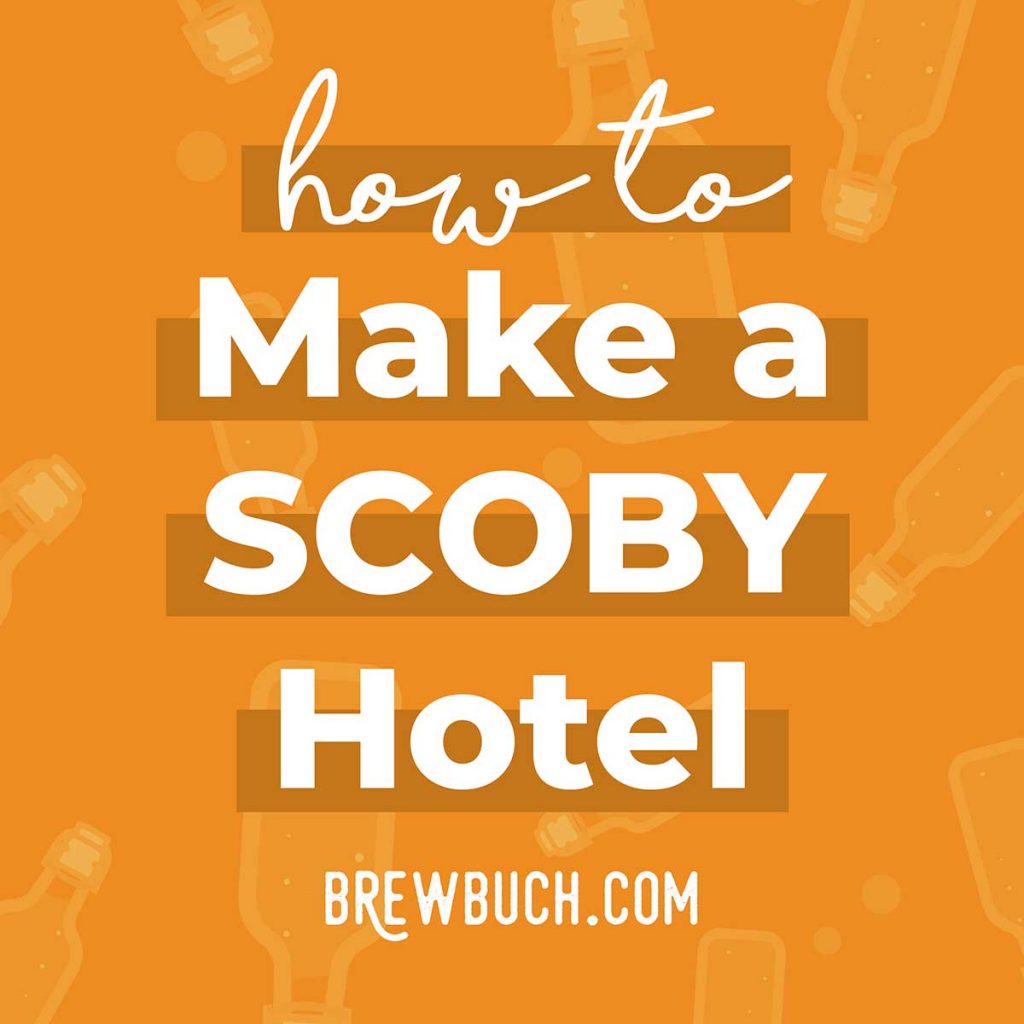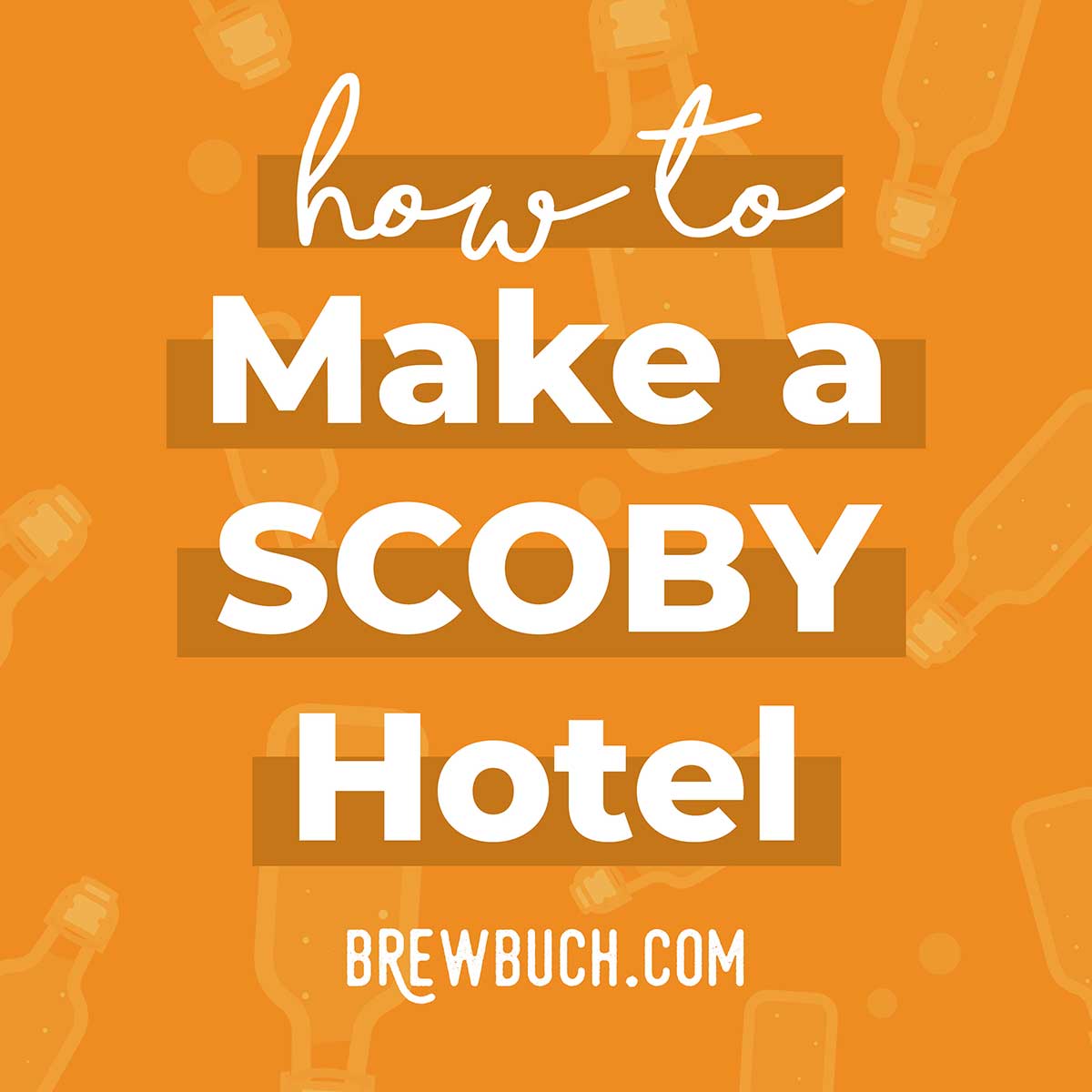 If you've been brewing kombucha for any length of time, you've probably run into the all too common problem – you're drowning in SCOBYs!
As a recap, a kombucha SCOBY, sometimes referred to as the pellicle, is a cellulose-based byproduct of kombucha fermentation that's filled with bacteria and yeast. While you can brew kombucha without the SCOBY, using a SCOBY helps to quicken the fermentation while protecting your brew from contaminants.
But the thing about SCOBYs is…they grow. Sometimes quickly! And as this happens, you'll want to remove the excess SCOBYs from your main fermentation vessel so that you have enough room for the kombucha.
But don't throw that SCOBY away! Get her checked into your deluxe, five star SCOBY hotel, where she can hangout until you need her again.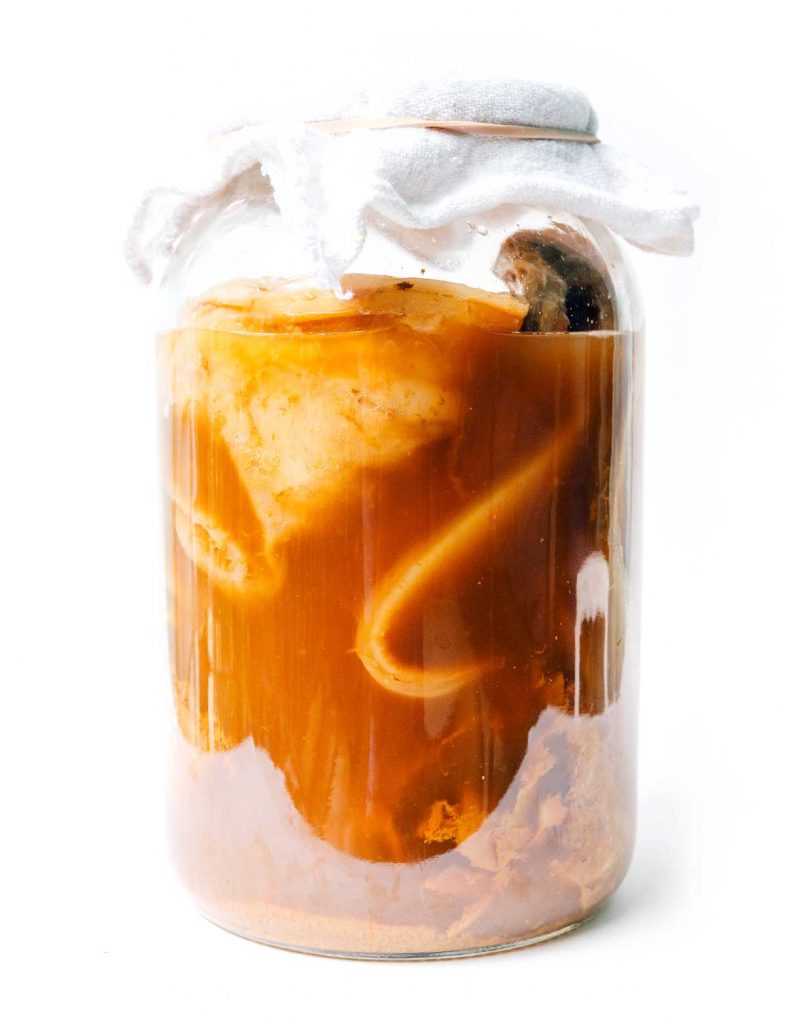 What is a SCOBY hotel?
What is a SCOBY hotel, exactly? It's basically just a jar where you can store your extra SCOBYs. These SCOBYs aren't actively making kombucha, just resting until they're needed.
Kombucha SCOBYs can be reused and last for a very long time (sometimes years!), so by storing them in a "hotel" you'll always have a healthy SCOBY ready to brew your kombucha.
So why do you need a SCOBY hotel? There are a few great reasons to have one!
Breaks: A hotel allows you to take a break from brewing while keeping your SCOBY healthy.
Storage: It gives you a place to store extra SCOBYs.
Backups: You'll have backup SCOBYs in case your batch gets moldy.
Sharing: You'll always have extra SCOBYs to share with friends and family.
Starters: It becomes a factory for potent starter tea, which you can use to fuel your first fermentation.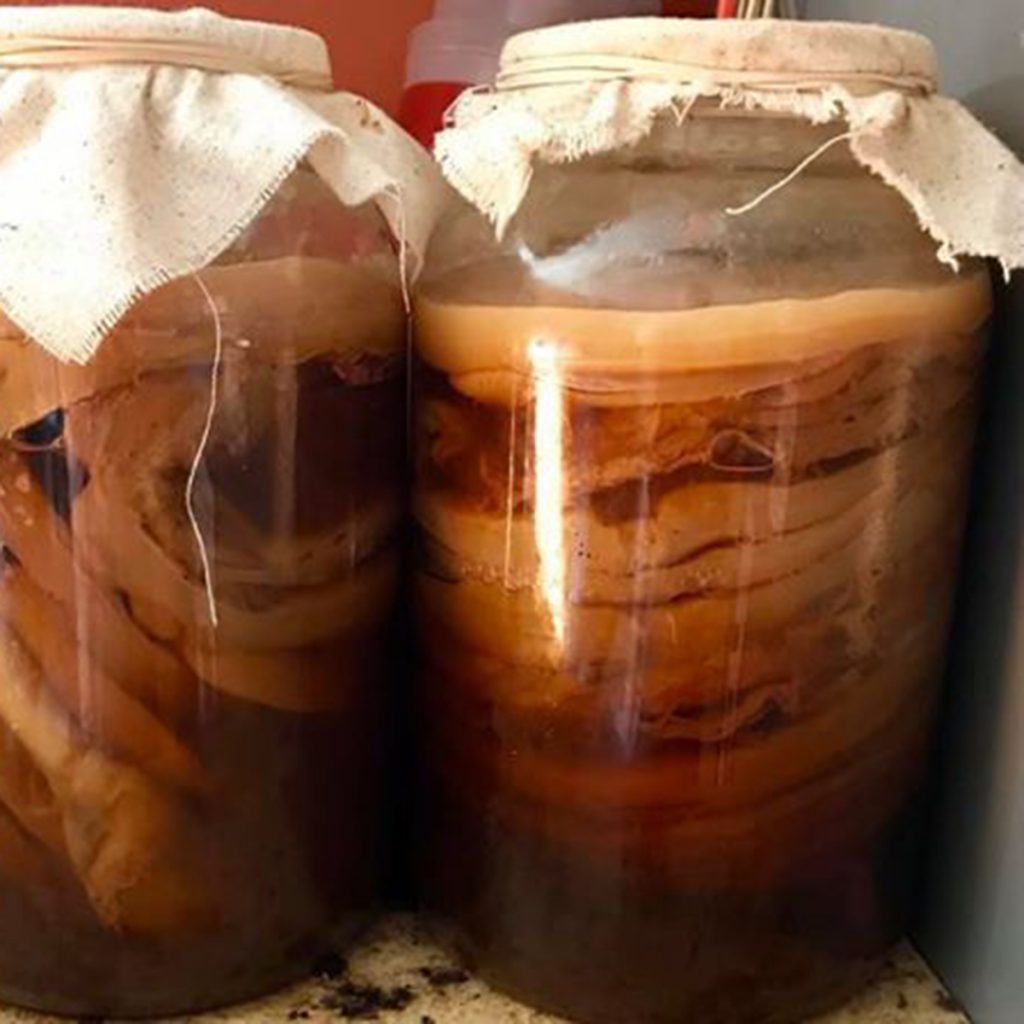 How to make a SCOBY hotel
So now that I've convinced you that you need a SCOBY hotel, how do you make one? In short, you'll just put your extra SCOBYs into a clean glass jar and cover with sweet tea + starter kombucha (in the same ratios of sugar / tea / starter as with the first fermentation).
INGREDIENTS TO MAKE A SCOBY HOTEL
SUPPLIES NEEDED TO MAKE A SCOBY HOTEL
HOW TO MAKE A SCOBY HOTEL
1. Make Sweet Tea: Bring water to a boil. Remove from heat and dissolve sugar into it. Add the tea bags and allow them to steep for at least 20 minutes (or until tea has cooled).
2. Cool to Room Temp: Allow hot tea to cool to room temperature. Quicken this process by boiling just 2 cups of water, dissolving the sugar, and steeping the tea for 20 minutes. Then add remaining 5 cups of cold water, which will bring the mixture to room temperature faster. Test that the tea is room temperature by drawing out some tea with a paper straw, using your finger to keep the kombucha in the straw.
3. Assemble: Using clean hands, add all of your extra SCOBYs to a clean glass jar. Pour starter kombucha then the sweetened tea into your jar to cover the SCOBYs.
4. Cover: Cover with a few layers of the tightly woven cloth, securing with a rubber band. Do not use a lid on your SCOBY hotel – it needs to breathe!
5. Store: Store your SCOBY hotel in the same area that you brew kombucha. The temperature should be 60-85°F (16-29°C), and it should be away from direct sunlight and potential contaminants (like compost or garbage). Do not store your SCOBY hotel in the refrigerator.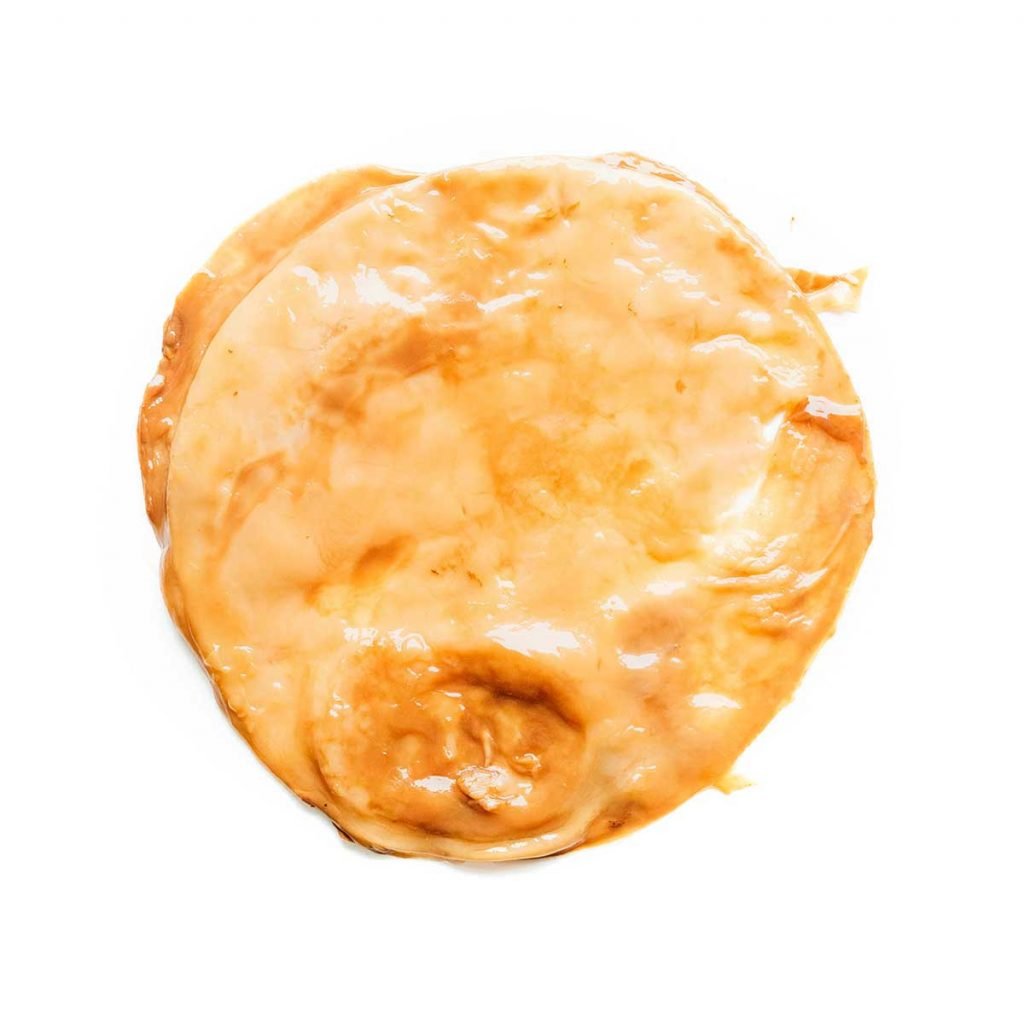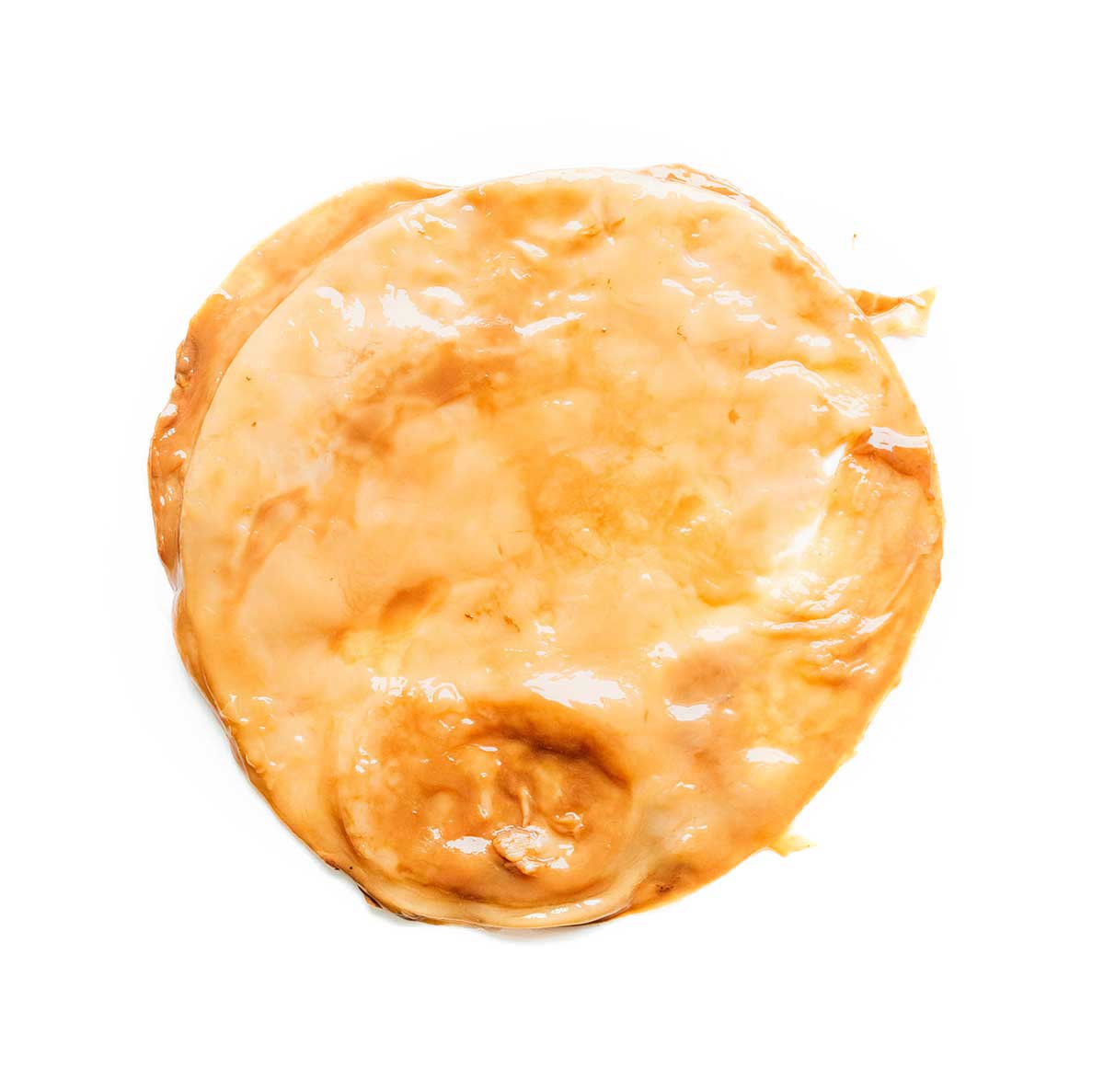 How to care for a SCOBY hotel
When it comes to maintaining your SCOBY hotel, there are just two things to remember:
Don't let it dry up: Your SCOBYs need to be submerged in liquid to keep them healthy, so be aware of liquid evaporating and replenish as needed.
Feed it: Occasionally remove about 75% of the acidic liquid and replace it with a fresh batch of sweet tea (the same proportions as listed above). This provides nutrients and sugars for the bacteria and yeast to eat.
Your SCOBY hotel can go 30 to 90 days without maintenance, depending on the temperature of your house.
You can optionally decide to remove excess yeast. These are the stringy brown bits that usually hang off the bottom of the SCOBYs. If you notice that there are a lot of these in your hotel, you can remove them to help maintain a good bacteria/yeast balance.
While mold is not common in SCOBY hotels due to the high acidity, always clean your hands and equipment well before working on your SCOBY hotel.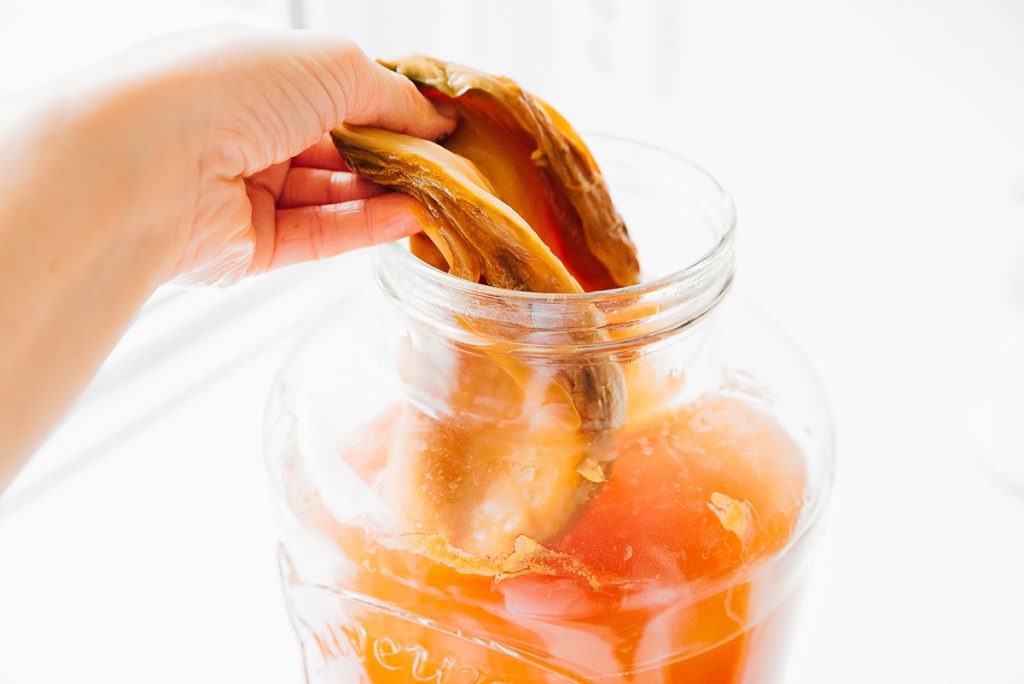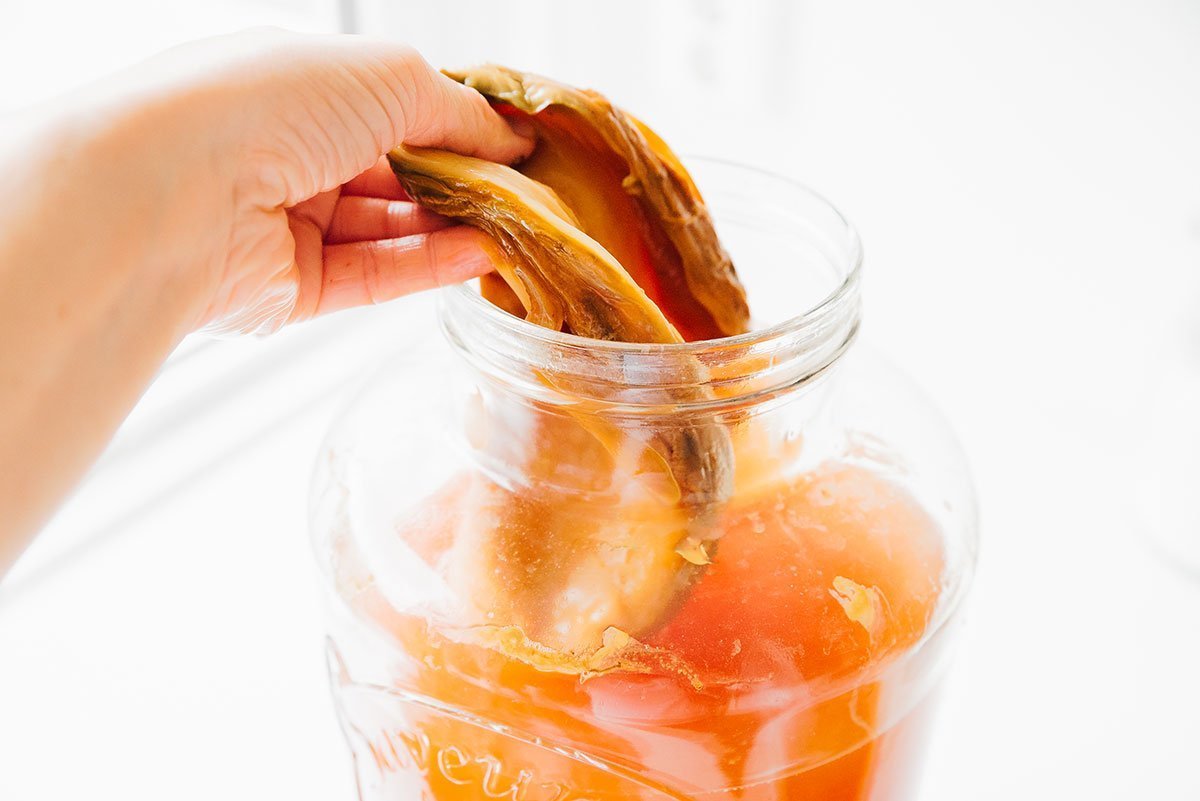 How to draw from a SCOBY hotel
Your SCOBY hotel is a factory for two things: SCOBYs and starter tea.
To use SCOBYs from your hotel, simply pluck them out (or chuck them in) as you need them.
To use starter tea from your hotel, just remove what you need. If the liquid level drops below the SCOBYs, make a fresh batch of sweet tea and pour it in to feed the hotel and to keep it from drying up.
SCOBY hotel don'ts
The do's and don'ts of SCOBY hotels are the same as with brewing kombucha. But as a reminder, here are some big don'ts when it comes to your hotel:
Don't refrigerate your SCOBY hotel
Don't use dirty hands or supplies
Don't store you SCOBYs in plain water – always sweet tea + starter kombucha
Don't store SCOBYs in tea without starter – the starter tea provides the acidity needed to prevent mold
Don't place SCOBYs in hot tea
Don't put a lid on your SCOBY hotel