Let's brew!
Hi friends, I'm Sarah! I'm obsessed with home brewing and have helped hundreds of folks make Kickass Kombucha in their kitchens!
My love of kombucha started like anyone else – hopelessly hooked on store bought kombucha and willing to pay the price. That is, until I discovered the deliciously fizzy world of homemade kombucha and never bought a bottle of store bought again.
What is kombucha?
Kombucha is a fizzy fermented beverage full of gut-loving probiotics that's made from fermented tea! Brewing your own kombucha at home not only saves money, but you can create your own fantastic flavor combos! And the best part? It's so much easier than it looks.
So what exactly is fermentation? It's basically just the process of bacteria and yeast eating up sugar to produce acids, gasses, or alcohol. In the case of kombucha, we're getting a bit of each. While the most notable byproduct of the kombucha fermentation process is the fizzy effervescence from the release of gasses, kombucha also has an acidic, mildly vinegar taste, as well as trace amounts of alcohol.
Have questions?
Brewing kombucha can seem confusing at first, we get that! So we've created guides to help answer the most common question.
Get the Comprehensive GUide
Home brewing kombucha just got a million times easier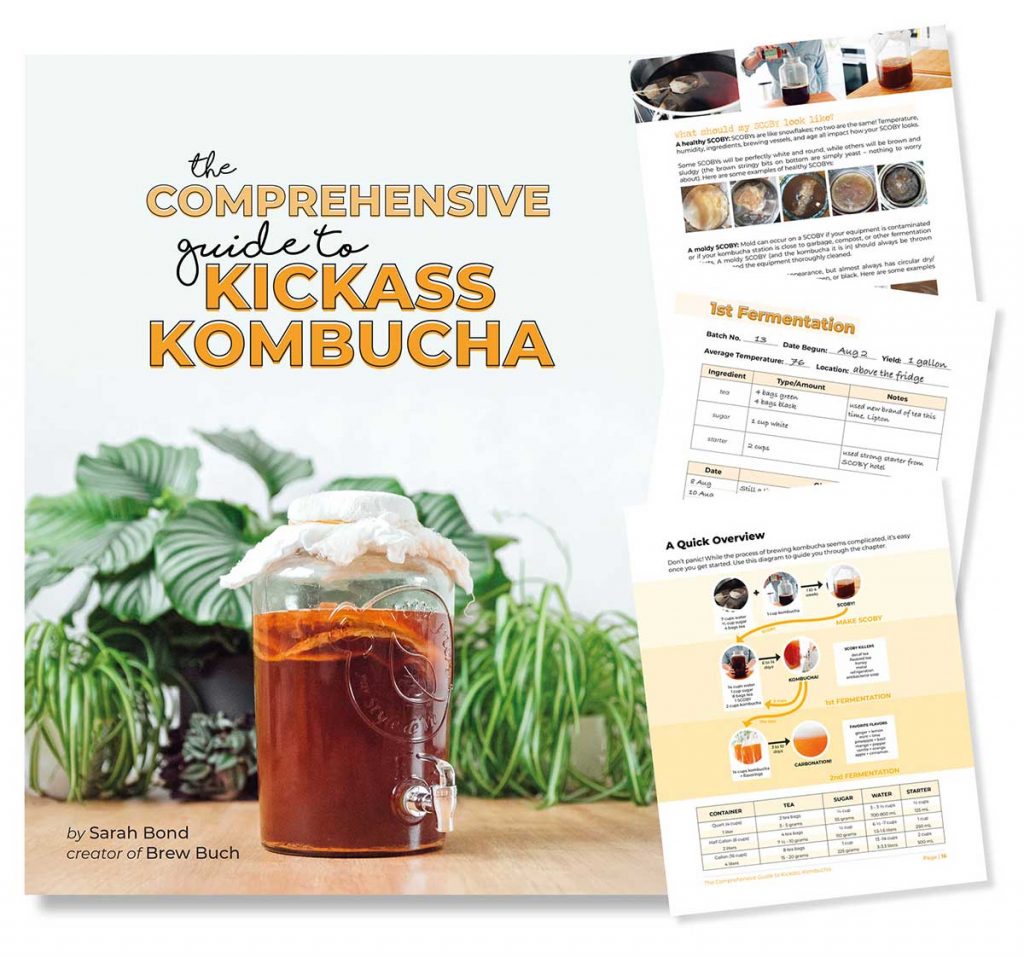 Comprehensive instructions for brewing foolproof kombucha. Your top kombucha questions answered in a detailed 49 page guide (+ BONUS kombucha log book for tracking your fermentations!)
Love Home fermenting? Try these!