Can you use plain tap water to make your homemade kombucha? Or do you need to use distilled / mineral / spring water? Answering this common kombucha question once and for all!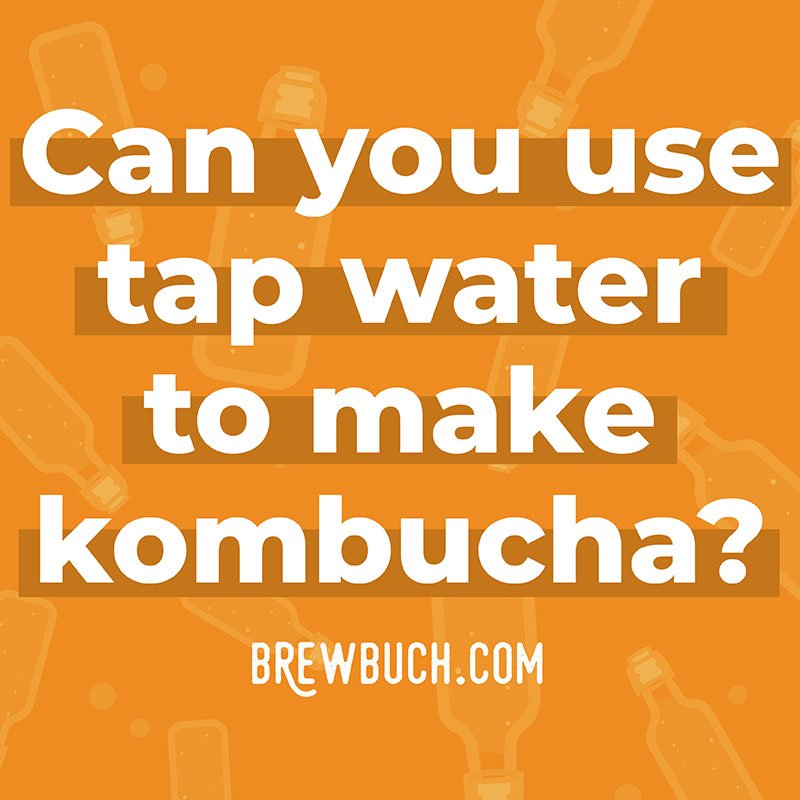 It's a question I get asked often, "Can I use tap water to make kombucha?" And it's probably such a common question because the brewing community hasn't entirely decided on what's right! Some kombucha brewers use tap water, while other swear you should never use it. So which is it?
After nerding out on water research (and brewing kombucha on two continents with very different tap water systems), I'm here to say that you can use tap water to brew kombucha.
It's more affordable, easier to access, and far better for the planet than lugging home single-use plastic bottles of water.
What's in your tap water?
It's important to note that tap water is different depending on where you live, with different regions and countries sanitizing their water with different methods.
Some sanitize the water with chemicals (like chlorine or chloramine), some clean it with UV-disinfection, and some supplement it with fluoride. And because each of these plays a unique role in the kombucha brewing process, you should be aware of how the tap water in your area is sanitized and treated.
The following are common additions to tap water:
Chlorine: An antibacterial common in U.S. tap water (that will also hurt your SCOBY in the long run). Fortunately, it can easily be removed from tap water (see below).
Chloramine: An alternative to chlorine that is becoming more popular as an addition to tap water. It cannot be removed quite as easily, and prolonged exposure could hurt your SCOBY. You can test your water for chloramine with test strips and remove it if necessary with the methods listed below.
Fluoride: A mineral sometimes added to water for public health to improve dental hygiene. This is not a problem for kombucha, but can be removed if you do not want it in your brew.
UV or Charcoal Disinfection: If your water is sanitized with either of these methods (common in some European countries), it will be great for kombucha as is!
"How about using tap water when you have your own private well?"
I think if you're filtering it as described then boiling (5 minutes is a good call), then it should be good to go! If your water has a high mineral content, this could raise the pH of your brew (it needs to be low). In that case…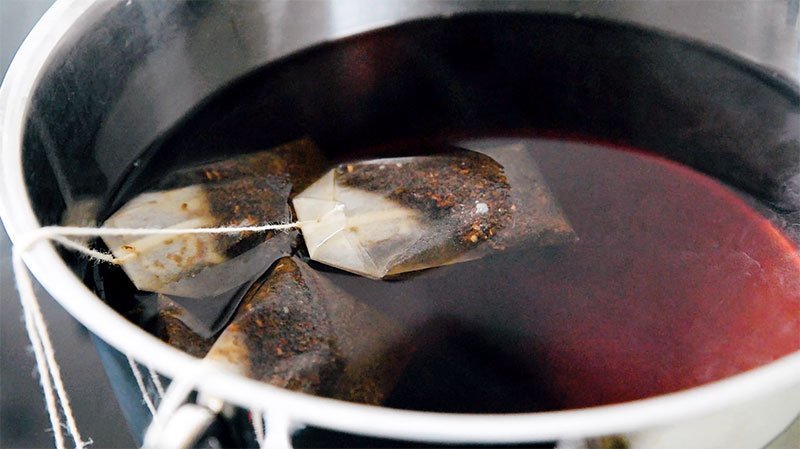 How to brew kombucha with tap water
Once you know what's in your tap water, the next step is to figure out how to brew with it! Here's how to brew kombucha with tap water, with instructions for dealing with the most common types of water treatments.
If your tap water has chlorine
To brew kombucha with chlorinated tap water, start with cold tap water (hot water may loosen sediments or minerals in the pipes, which we don't want in our brew). Bring it to a rolling boil and let it boil for 5 minutes. Add tea and let it cool to room temperature, uncovered. Boiling then letting the water cool allows the chlorine to evaporate from the water.
If your tap water has chloramine
While boiling will not remove chloramine, you can filter it out with a charcoal filter (like a pitcher filter), or neutralize it with tablets (like sodium- or potassium-metabisulfite Campden tablets).
If your tap water has fluoride
While not necessary, you can filter out fluoride if your tap water contains it. You'll need a pitcher filter or an in-sink filtration system for this.
If you have UV or Charcoal Disinfected Water
This water should be free from added chemicals and can be used straight from the tap! I still always recommend boiling first, not only to kill any stray germs but to brew the tea!