Does it matter where your fermentation station is? Where should you store kombucha while it ferments? Breaking it all down here!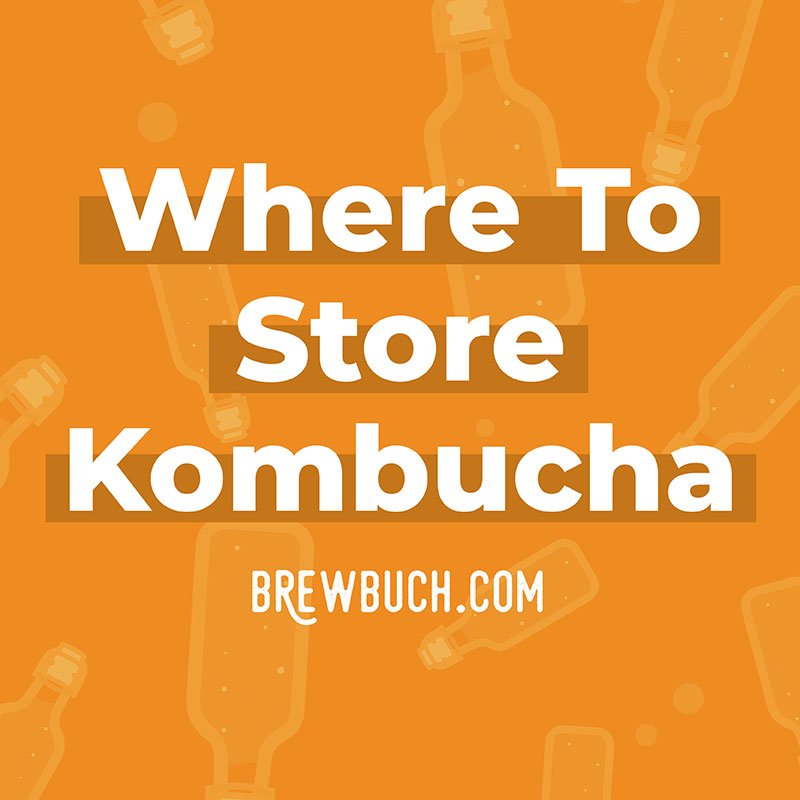 So you're ready to start brewing kombucha. You've got all your supplies and know how to keep them clean. There's one last step…set up your fermentation station!
Finding the ideal location for your kombucha to ferment is an important part of brewing, and can make or break your 'buch! Fortunately, this is as easy as finding a spot in your house that is:
The right temperature
Away from direct light
Away from contaminants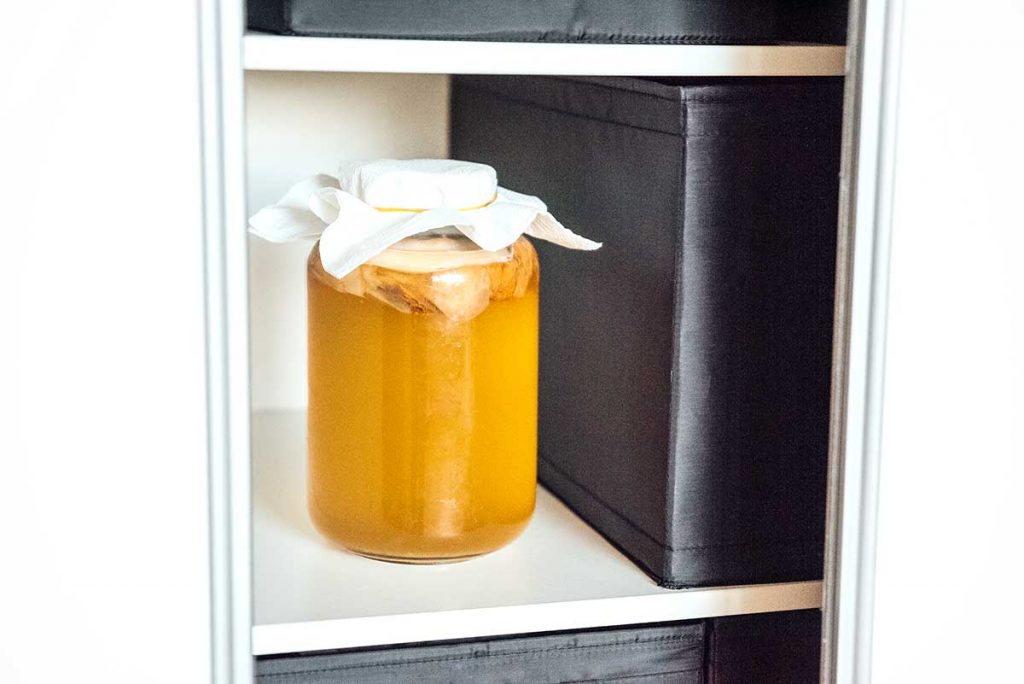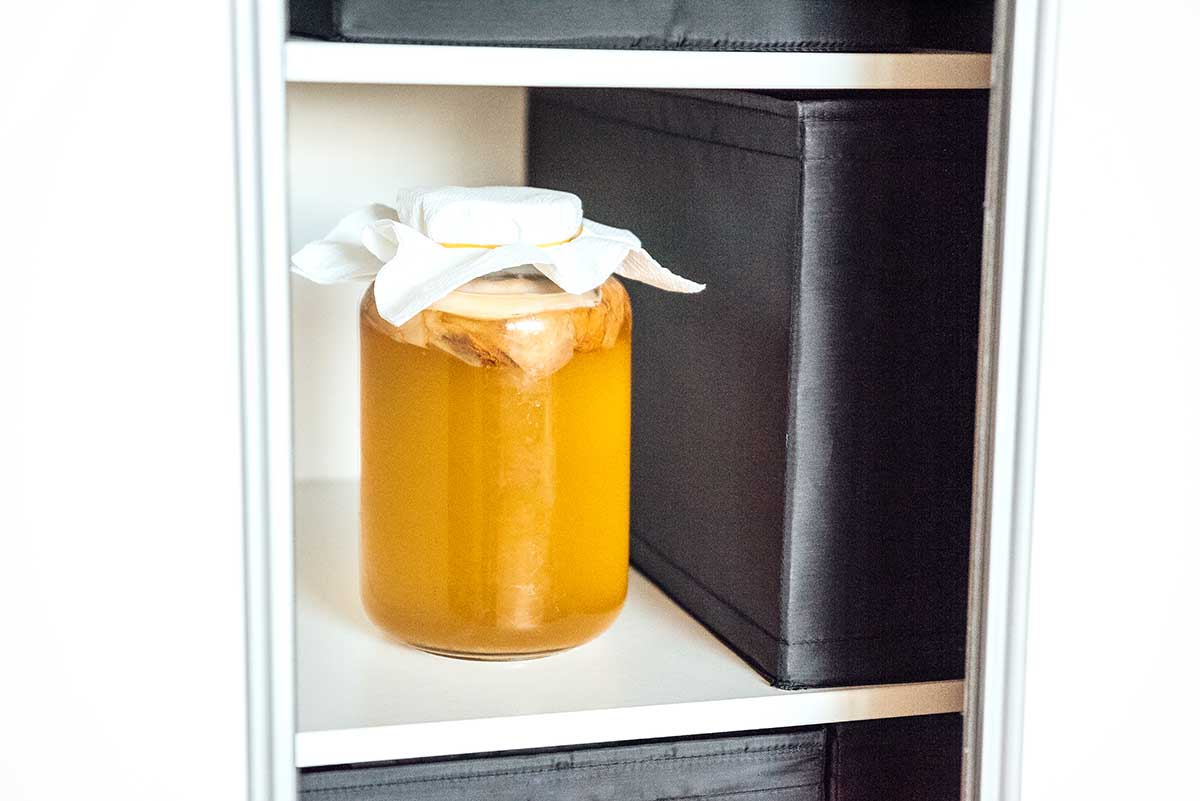 Store kombucha at the right temperature
Kombucha can be brewed at temperatures between 60-85°F (16-29°C), though for the most delicious kombucha, aim for a temperature range between 75-80°F (24-26°C).
If your house is warm, find a cool spot for your kombucha, like a cupboard or the basement. You should also taste your kombucha more regularly in warmer climates, as it will ferment more quickly.
If your house is cool, try to find a warm spot like the laundry room, above a fridge, or near a radiator/heater. If you have a difficult time keeping your kombucha in a safe temperature zone, consider purchasing a heat mat, which is a warming wrap that goes around your vessel.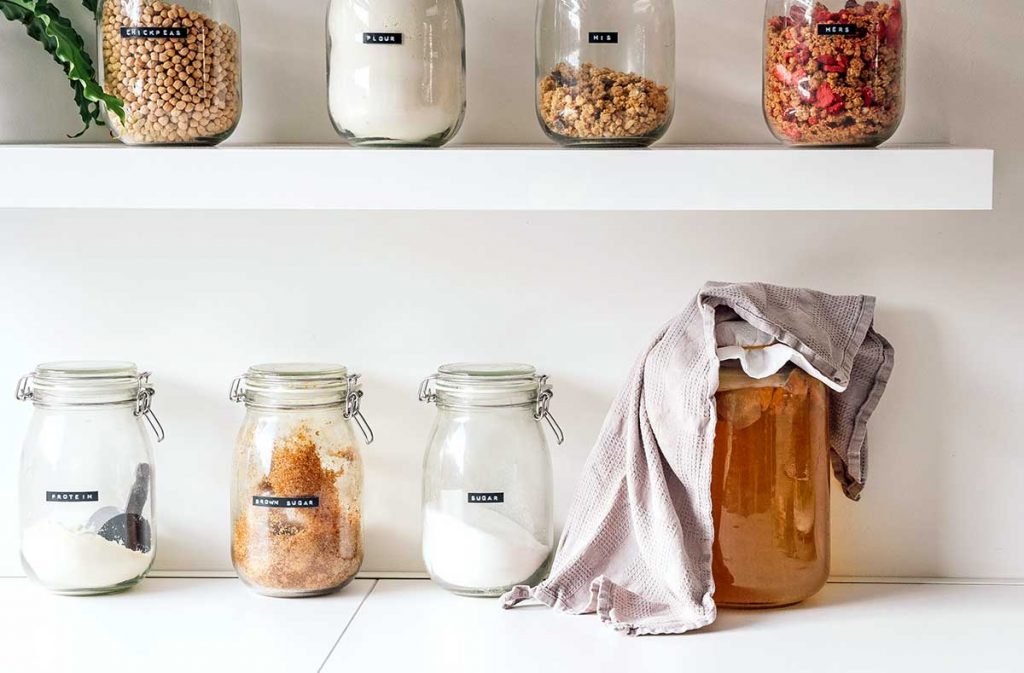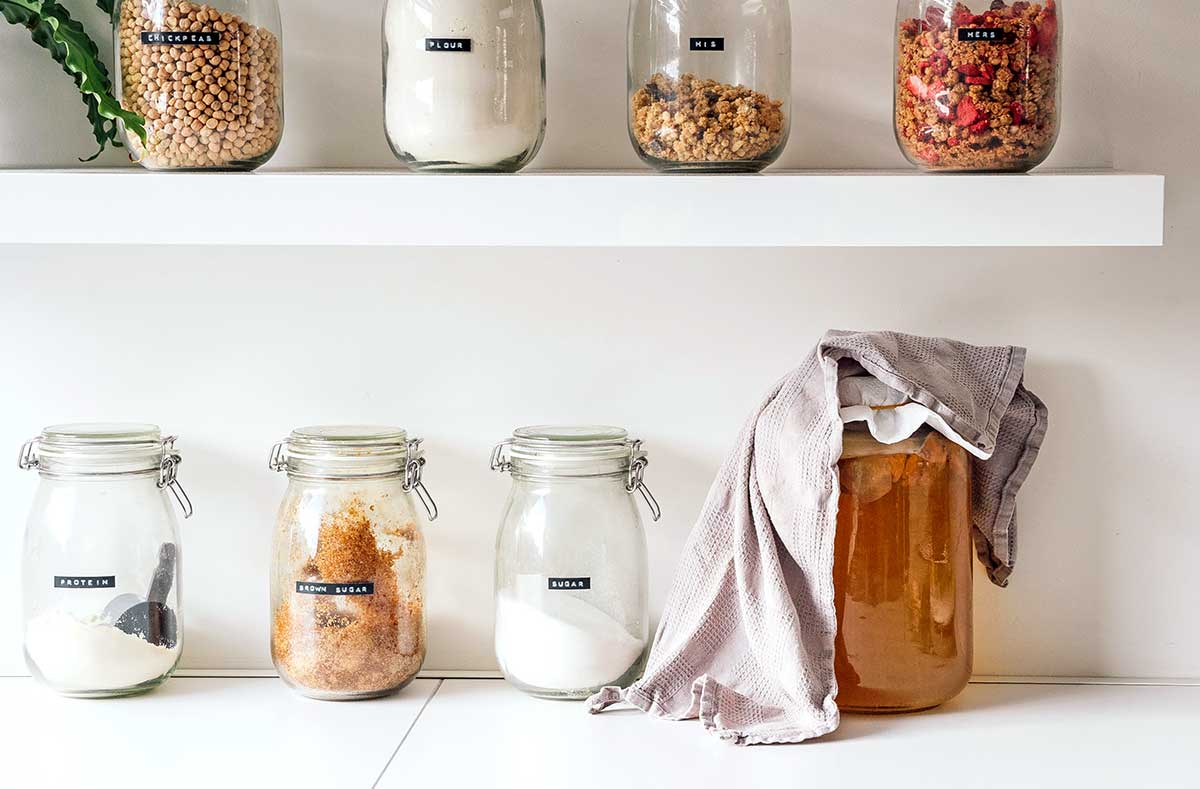 Store kombucha away from direct light
Kombucha doesn't like to brew in direct light, which can cause the yeasts to slow or stop fermentation. Simply keep it tucked away in a pantry (ensuring there is enough air flow around the vessel), or cover it entirely with a cloth.
Keep kombucha away from contaminants
Airborne spores of bacteria or fungus from garbage, compost, fruit bowls, or even other fermentation projects (like kefir or kimchi) can contaminate your kombucha. Ensure your kombucha is stored away from these potential contaminants to prevent kombucha mold.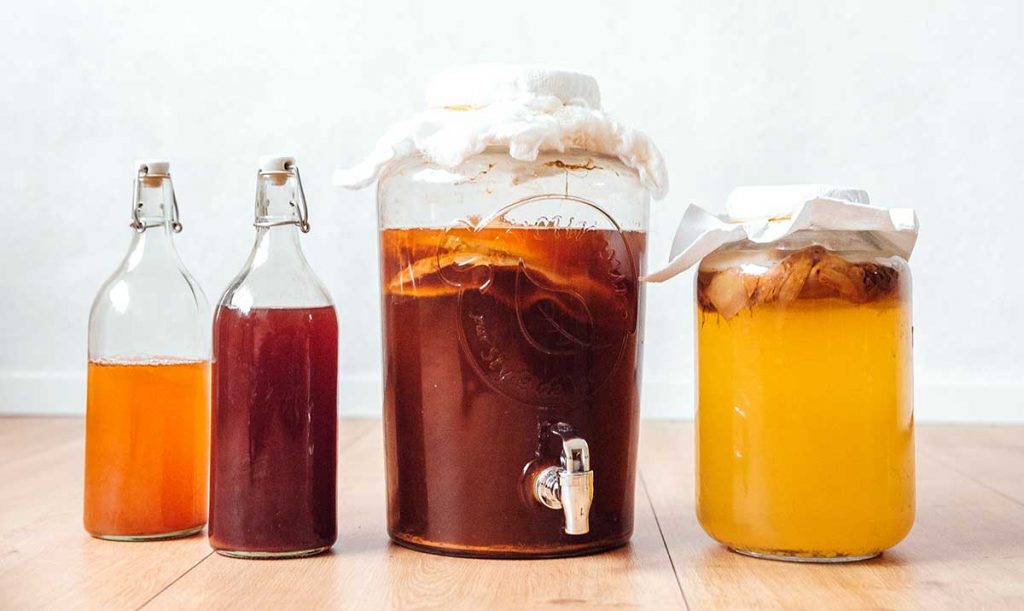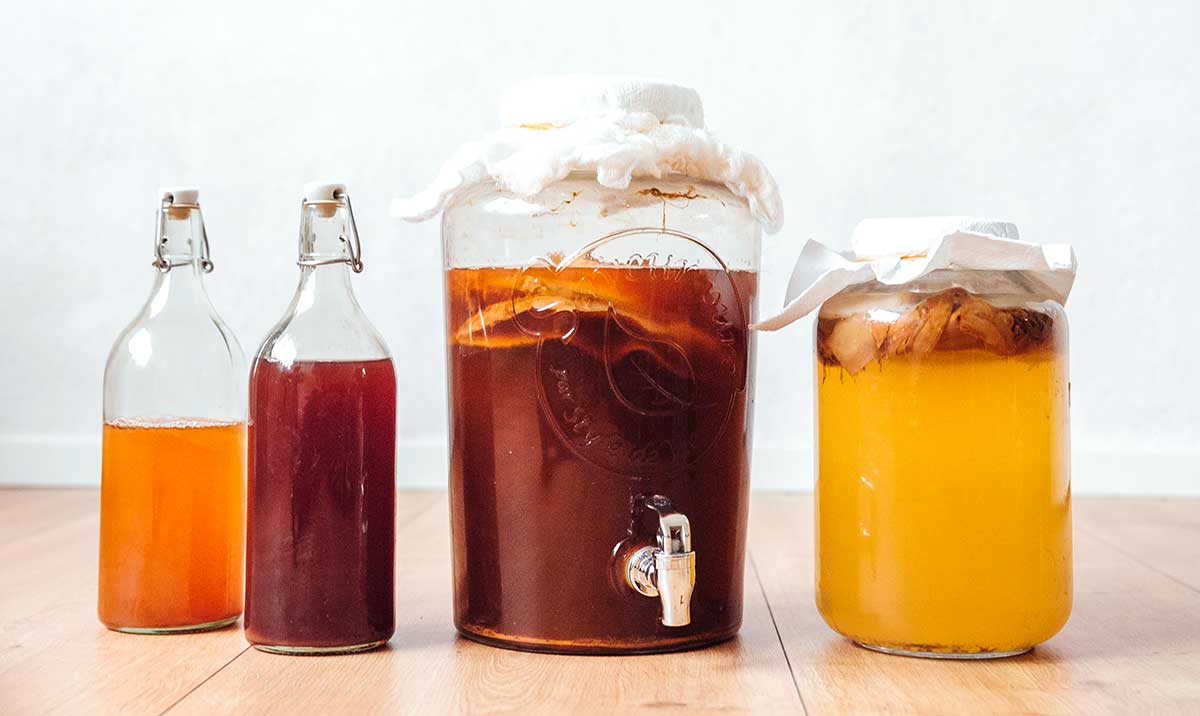 My kombucha is done. Now what?
To store your kombucha after it has fermented to fizzy perfection, simply transfer the bottled kombucha into the fridge. Kombucha will last for many months in the fridge due to its acidity.
The SCOBY should never be stored in the fridge, and can be used to start the next batch of kombucha (Need to put a pause on brewing? Learn how to take a break from brewing or start a SCOBY hotel).
So where is your fermentation station? Let us know in the comments below!