Carbonation is the best part of brewing, but you'll need quality kombucha bottles! Here's how to determine the best bottles for kombucha home brewing.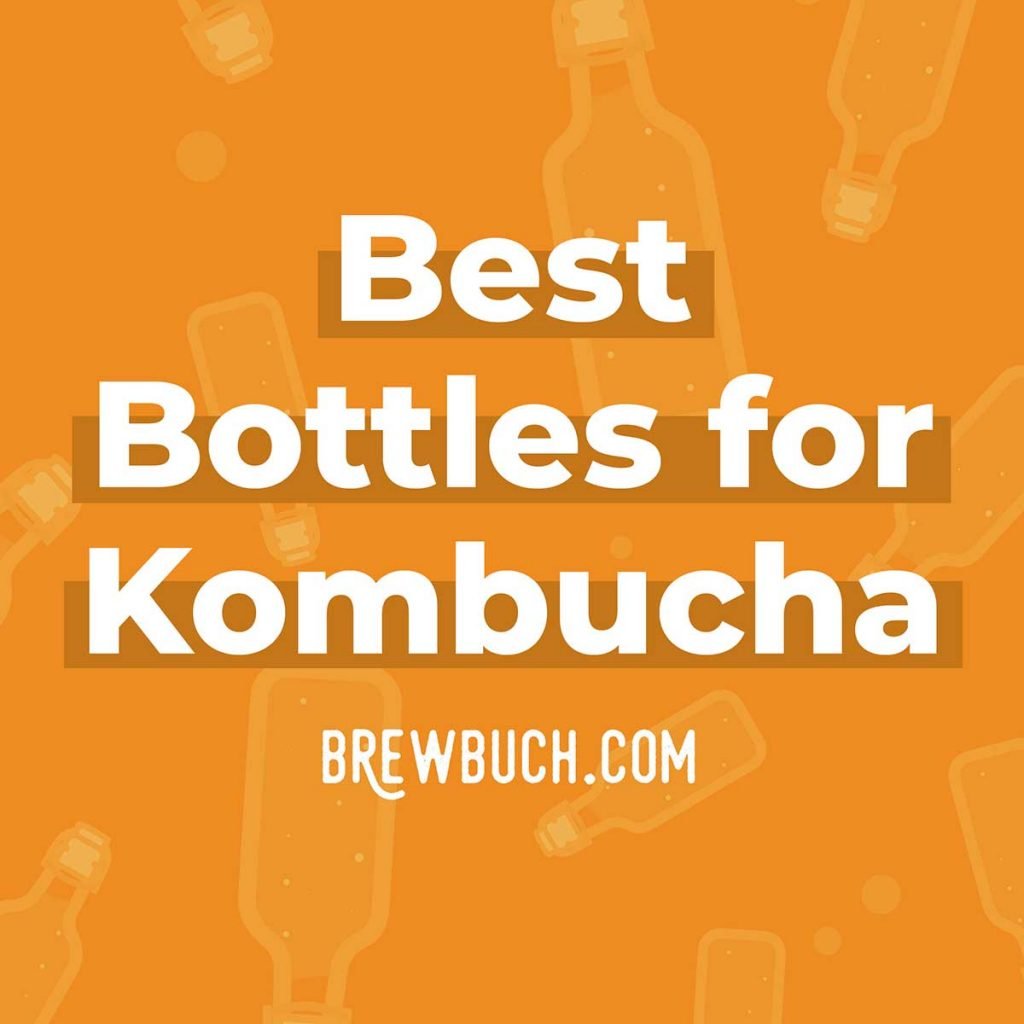 It doesn't take much to create amazingly fizz kombucha at home. You'll basically just need: sugar, tea, kombucha, a SCOBY, and some quality jars and bottles!
In the first fermentation you make the kombucha using a large breathable jar. In the second fermentation you carbonate the kombucha by transferring it to fermentation-grade bottles and sealing them shut. This traps the carbon dioxide, forcing it into the liquid and creating a bubbly drink!
Today we'll be focusing on the second fermentation, specifically, what the heck constitutes a "fermentation-grade bottle"?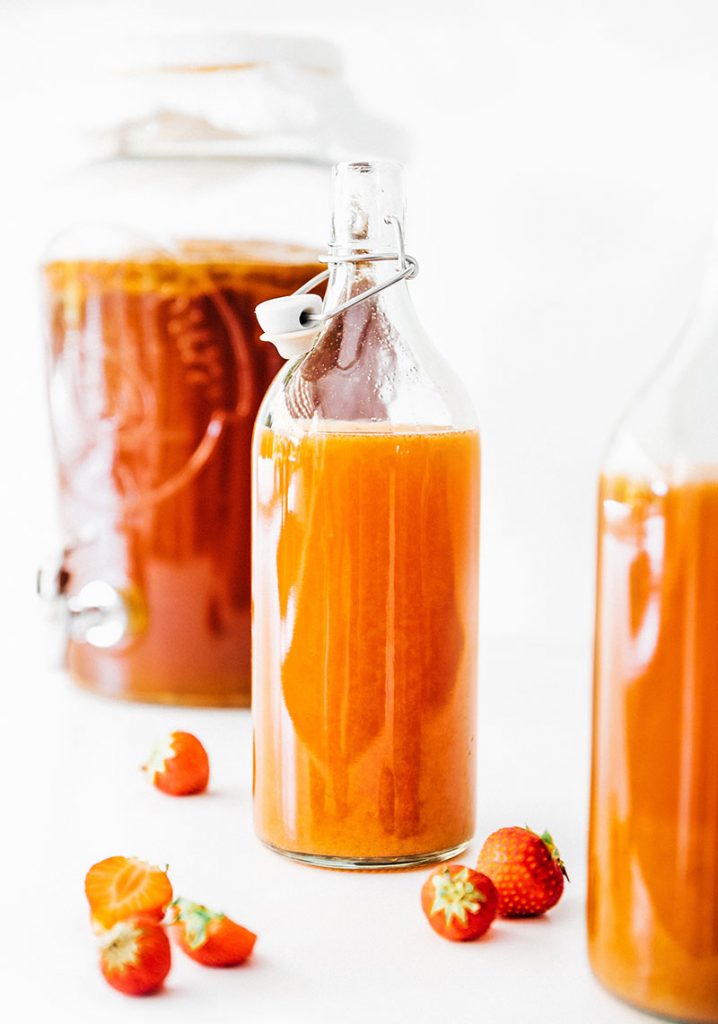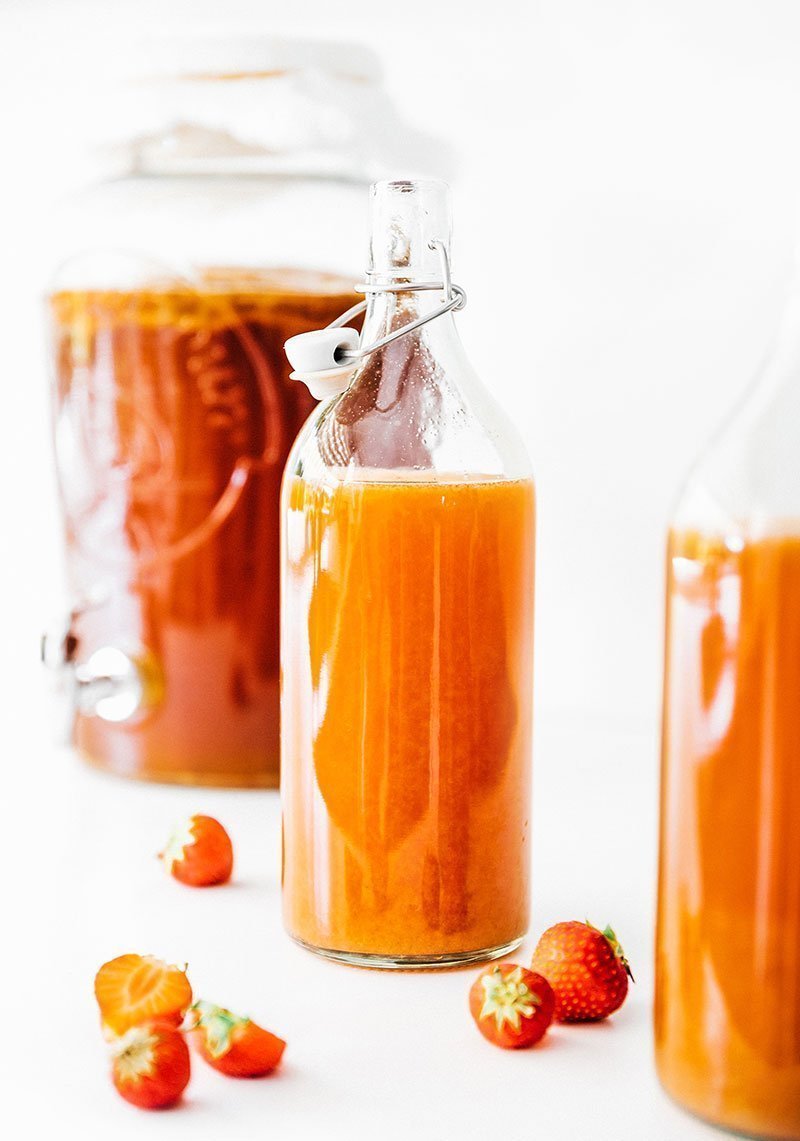 Why you need good bottles for fermenting
It's important that we use good quality bottles that are meant for fermentation when brewing kombucha. These produce better kombucha by trapping in all the carbonation, even when under pressure, making for a much more fizzy drink.
Good bottles are also important in terms of safety. Bottles meant for fermentation reduce the chance of explosions (rare but possible), as well as contamination.
Characteristics of good kombucha bottles
Glass: Glass is by far the most popular material amongst brewers. It doesn't react with the highly acidic kombucha (like metals might), is scratch resistant (unlike plastic), and doesn't contain potentially hazardous compounds (such as lead in ceramic, BPA in plastic, or heavy metals in metal). While you can use ceramic or porcelain in brewing, be sure that it is food-grade.
Air Tight: In order to carbonate kombucha in the second fermentation, the bottles need to be truly airtight. Flip (or swing) top bottles are best for this because they have a rubber seal to keep air in.
Hold Up To Pressure: As the bacteria and yeast eat up the sugars in the tea and create carbonation, and with no where for the carbonation to go, the pressure will build up inside the bottles. For this reason, it's important to buy bottles that can withstand the pressure of fermentation. These have thicker glass and stronger caps. Aim for 58 psi.
Size: The size of your kombucha bottles is totally up to you, and won't have a huge impact on quality. You can choose to bottle your kombucha in convenient single servings (like with these 16 oz bottles), or go with large bottles to make prep work easier (like with these 1 quart bottles).
Here are a few of the best bottles for kombucha!
A best-selling bottle that's designed for home brewing.
I personally prefer to use larger fermentation bottles, which make it easier to add flavors and move the bottles to my fermentation station (i.e. basement). These hold about 4 cups.
Another favorite amongst brewers, the Grolsch-style beer bottles are ultra-strong.
(Pro-tip: if you can find a case of Grolsch beers in your area, just buy the case, drink the beer, and save the bottles!)
While not as airtight or pressure proof as the flip-top bottles, many people prefer these wide mouth twist top bottles, which can be easier for adding fruit and bringing on the go.
(Pro-tip: save the bottles from store bought kombucha and use those instead - though you won't be buying much kombucha from the store once you get your fermentation up and running!)
Bottles to avoid
There are a few things to look out for when choosing the perfect kombucha bottles.
Materials: Plastic should be avoided, as it is porous and can house nasty bacteria. Metal should also be avoided, as it can react with the kombucha and cause toxic compounds to leach into your brew. Finally, avoid crystal and non-food grade ceramic, which can contain lead.
Purpose: Watch out for "ornamental" bottles, which are nice for pouring water at your fancy dinner parties, but not great at holding the pressure of a kombucha fermentation. Similarly, mason jars are not great for brewing kombucha, as they aren't truly air tight.
After you've picked your bottles, check out this article on how to clean your kombucha supplies before you start brewing!