The main feature of the ketogenic (or keto) diet is the consumption of less carbs and sugars. Which begs the question, is kombucha keto friendly?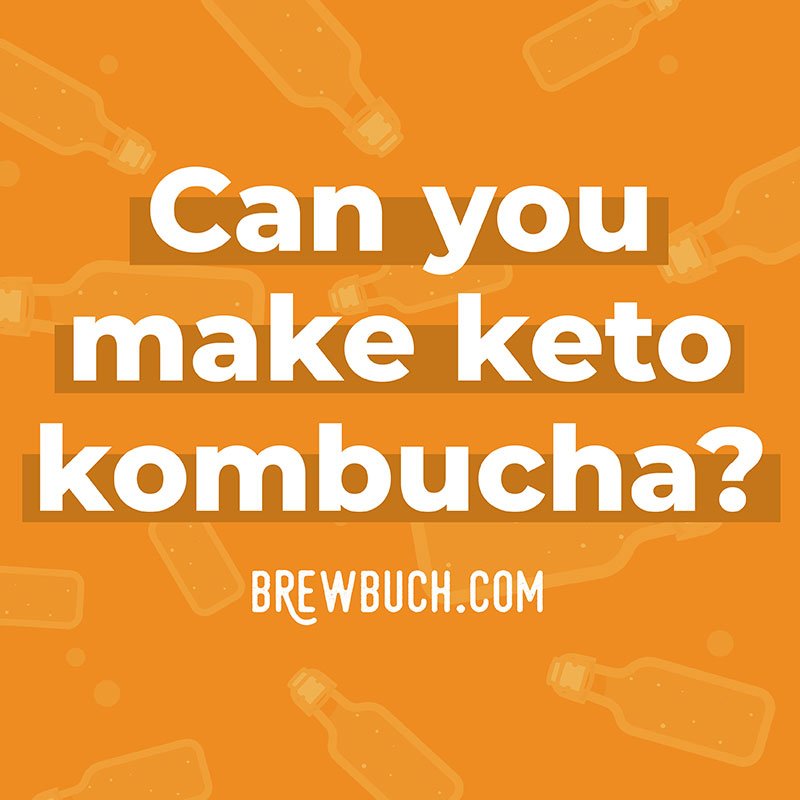 They're the two biggest trends of the year, keto and kombucha – but can the two coincide? With a diet as restrictive as keto, and a drink as weird as kombucha, it's understandable that the question comes up!
The short answer: kombucha is keto…sometimes. Breaking it down in detail below!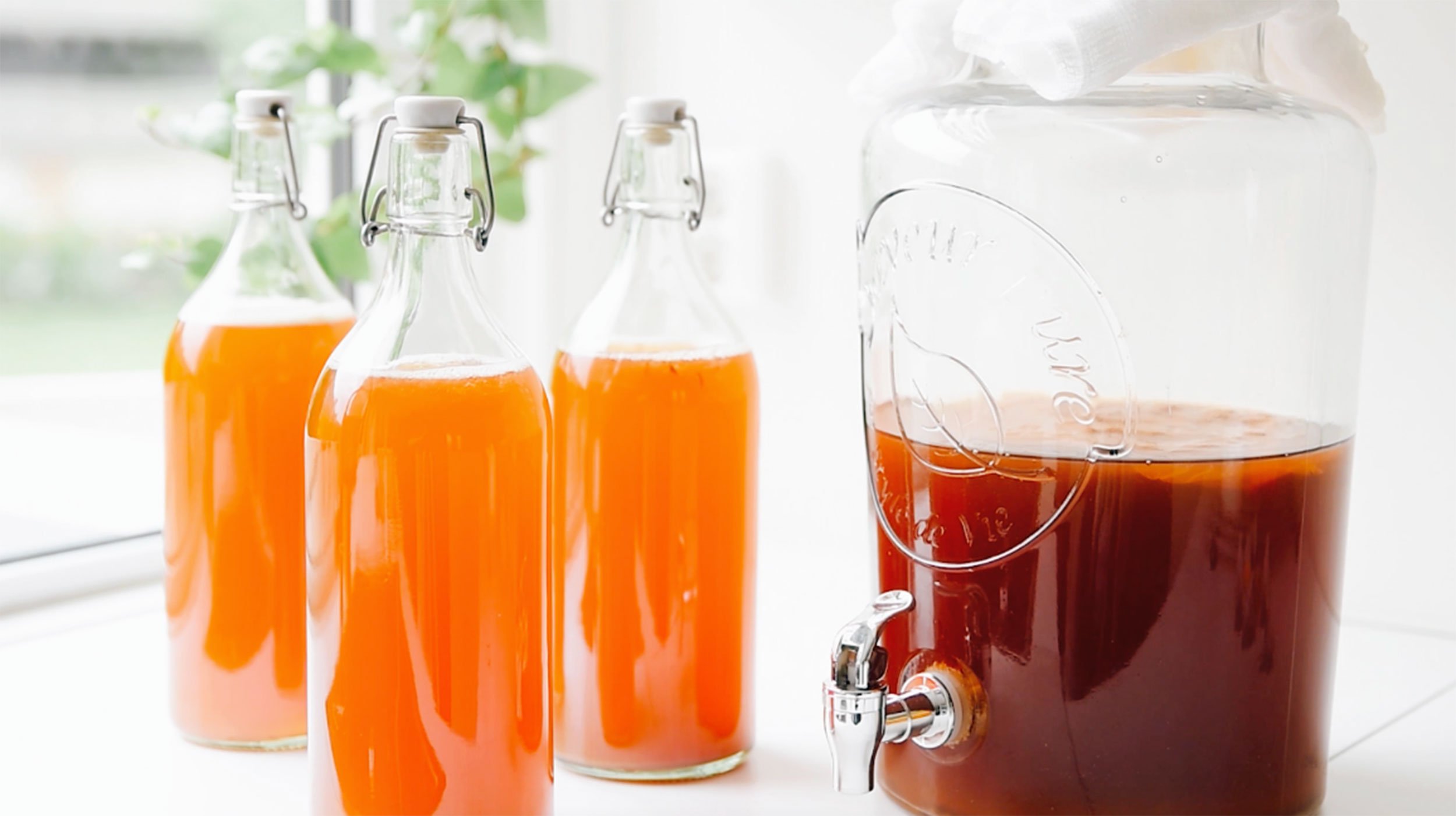 What is keto?
For the uninitiated, the ketogenic diet is a low carb, high fat diet where carbohydrate and sugar intake is dramatically cut down. This reduction in carbs puts your body in a metabolic state of ketosis, meaning your body burns fat more efficiently, resulting in weight loss.
Most people on a keto diet aim to keep their daily carb intake below 20g (for reference, 1 12-oz can of Coca Cola has 39g of carbs).
What is kombucha?
Kombucha is a sweetened tea that's been fermented to create a slightly acidic, carbonated beverage. A SCOBY (Symbiotic Culture of Bacteria and Yeast) is added to black tea and sugar, then left to ferment for a few days or weeks. In this time, the bacteria and yeast in the SCOBY "eat" the sugars in the tea, producing flavor, acidity, and carbonation.
So although sugar is needed to make kombucha, it's not all still present in the kombucha when it comes time to drink it!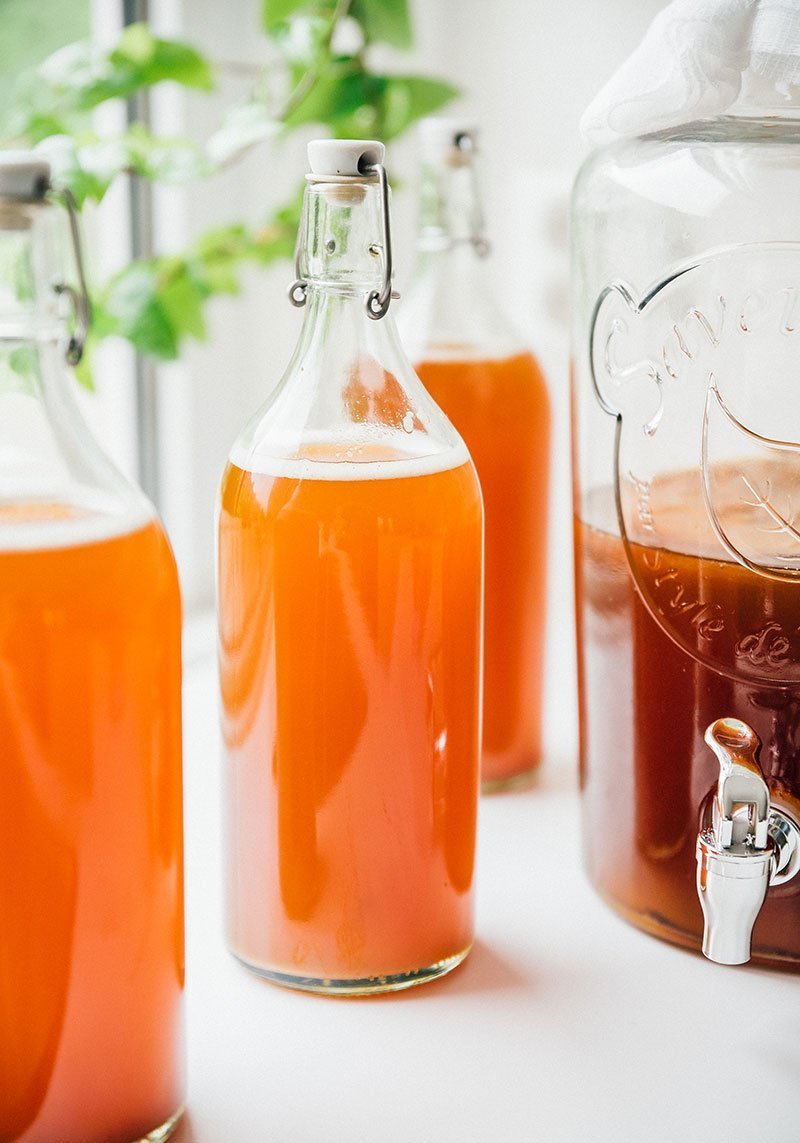 Is kombucha keto?
Whether or not kombucha is keto depends on how much sugar the bacteria and yeast have "eaten" in the kombucha. When they have eaten more (such as when it is warmer or the fermentation goes for longer), the tea becomes less sweet and more tart (because the sugar is gone).
Most store bought brands of kombucha balance the sweet and tartness of their kombucha to a level that most consumers will like. As a result, most store bought brands contain anywhere from 3 to 8 grams of carbohydrates (sugar) per 8 ounces.
When you brew kombucha at home, however, you can have more control over the carbohydrate count of your brew!
Make keto-friendly kombucha in the 1st fermentation
To make your home brewed kombucha keto-friendly, you'll essentially just need to allow the bacteria and yeasts to eat more of the sugar!
Prepare your kombucha first fermentation as you usually would (including all the sugar noted in the recipe). But rather than fermenting the kombucha for 7 to 10 days, let it ferment for longer – anywhere from 15 to 30 days. After the 10th day, begin tasting it every few days until it reaches a level you like (note, it will be more tart).
While taste is a good indicator of sweetness levels (and thus sugar content), you can also measure the sugar content with this Brix refractometer. While not exact, you can generally calculate sugar content of kombucha as follows:
1 Brix = 1 gram of sugar / 100 mL of liquid
So if your refractometer reads 3, then there are roughly 3 grams of sugar per 100 mL (meaning 7.2 grams sugar per 8 oz).
"do you know how to convert grams of sugar brix from my refractometeR to carbs?"
…And in the second fermentation
For the second fermentation (where you flavor and carbonate your kombucha), consider low carb ingredients that pack in flavor, like ginger, lemon, or mint. Once carbonated and ready to drink, optionally sweeten the brew with stevia or monk fruit.
Can you use artificial sweeteners to make kombucha?
Artificial sweeteners should not be used in the first fermentation. This is because the sugar is what feeds the bacteria and yeast, making the whole fermentation possible! (Grab our guide to the best sweeteners for kombucha here.)
You can use artificial sweeteners in the second fermentation, along with low sugar fruits like berries.